Allison Kehler-Tolley – Lethbridge Mortgage Broker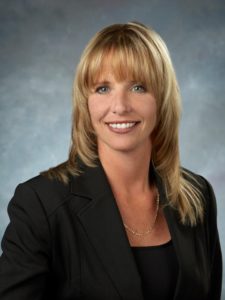 As a professional Mortgage Broker who has worked in the industry since 2007, I am able to offer a wealth of knowledge and experience to each of my clients, no matter their situation. I know how to get lenders to compete for your business!
As your mortgage broker I will work closely with you to understand your priorities to ensure that we find you the best possible mortgage solution for your individual needs. Unlike a bank that can only give you one rate, I will shop around to find you the most competitive rate to fit you and your lifestyle. Don't kid yourself, lenders want your business - and that means getting the lowest rates, best terms and best fit for your lifestyle.
From pre-approvals to refinancing and renewals, I have the resources needed to get you the financing you're looking for! With access to multiple lender sources, including reasonable private financing, I can get you the best possible rates available to you with quick turnaround times on files, so you're not wasting any time waiting for an answer.
The best part is my services are completely free to you!
Contact me today or request a call at a time when it's convenient for you! I am available Seven Days A Week from 8:00am to 10:00pm.
Call now!
Allison Kehler-Tolley
Mortgage Agent
60-550 WT Hill Blvd South
Lethbridge, AB
T1J 4Z8, Canada
Email: ally.kehler@telus.net
Tel: 403-892-5368
Fax: 403-394-9428
Mortgage Solutions:
First time home buyers
Early mortgage renewals
Refinancing & CHIP
Best rate shopping
Self employed solutions
Accelerated mortgage payoff
Changing mortgage lenders
Whatever your mortgage needs are, there is no commitment or pressure to inquire with me to understand what your best options are! Call today, 403-892-5368.
Ally is an absolute professional and a pleasure to deal with. She is exceptionally knowledgeable and efficient. I would have no hesitation recommending her to anyone.
Colum Cavilla Charles Real Estate Calgary
Allison was super helpful to me, especially because I was a possible first time home buyer. She was patient, understanding and always there to answer any questions I had.
Camile Leeper Lethbridge AB
We were recommend by our realtor to reach out to Ally. We made a snap decision to offer on a house on a Friday night. She was helpful through the whole thing. Even though we didn't get that house she did help us get a great rate and save us money through the process or buying the home we did end up buying. She was helpful and a great support through the whole thing. She was flexible and worked with our schedules. We will call again at time of renewal
Amy Hume Airdrie Alberta
Ally is the best mortgage broker I have ever worked with! Ally is very responsive, communicates quickly and works very hard to get you the best mortgage and rates possible. Ally simply always gets it done!
Michelle Turner Calgary Alberta
I worked with Allison a couple of years ago and after seeing her turn my complicated mortgage case into an easy one ( at least that's how I felt which is the best part) … she became my go to person and this year she did the same thing for my brother in Calgary , got higher mortgage with better rates.
She made what the banks were making a big deal out of , so possible and smooth.
Highly recommended.
Ben Khorshidnam Lethbridge Alberta